Photography Contest

2023 DongGang International Photo Festival OPEN CALL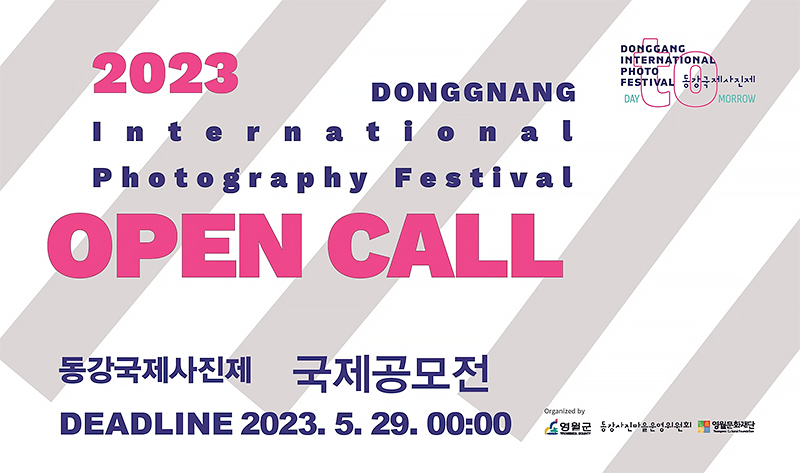 Deadline |
CLOSED
Theme |
The Magical Unknowns
Territory |
Worldwide
Eligibility |
Open to all
Entry Fees |
FREE
Prizes |
Cash Prize

Curiosity, the desire to explore the unknown, is an inherent human need. The unknown may encompass not only what is completely unfamiliar but also what is presently disregarded or avoided. Often, uncharted territories have had the most profound impact on human history, whether previously unknown, unimagined, or simply neglected. The unknown need not be solely enigmatic or sacred. Whatever it may be, it holds its own irreplaceable magic. Those who are receptive to the unknown have the privilege of unlocking its mysteries and experiencing its wonder. Venturing into the unknown can be an extremely liberating and world-changing experience. What stories and secrets do the countless mysteries of the world hold? How will these magnificent narratives unfold? The sheer thrill of the hidden secrets and magic within the seemingly mundane and trivial can be utterly exhilarating!

​ Individuals and collectives are welcome to apply;
individuals should submit between 8 - 12 photographs from a particular series or body of work.
Selected 15 - 20 artists including 'Artist of the year' (individual artist or 1 team of winner) will benefit from: A-year-long exhibition that exposures at the DIPF Festival - inclusion in art magazine, any related press (long term festival representation and promotion on official website, publications, catalog that being seen by a substantial number of visual arts professionals and the media) where the works viewed by an international panel of influential experts in the field of photography

* 'Artist of the year' - solo exhibition at DIPF (production - printing, framing or related presentation material will be provided) and eligible for travel and accommodation to attend the opening.